User talk:Starphoria
Jump to navigation
Jump to search
From Starfy Wiki
Hello Starphoria/Starphoria, I've come as you asked and plan to help with the move, I also left you a new message on Starfy Wiki regarding a template if your interested. In the mean time I'm going to continue moving images over, cya. -The Forgotten Beast 13:37, 13 January 2012 (MST)
I've improved the Template:Stub, tell me what you think, in the meantime I'll be working on the wikidump, delete and welcome template. -The Forgotten Beast 15:51, 13 January 2012 (MST)
I have created the Template:Delete, tell me what you think. -The Forgotten Beast 16:30, 13 January 2012 (MST)

The new and improved Template:Missing Image. -The Forgotten Beast 16:58, 13 January 2012 (MST)

I think that's it for me for today, I'll probably continue tomorrow, also I got to get a good idea of what the welcome template should look like so I have to think on its design, but I'm thinking of it having a pic of Pit or Palutena, what do you think? -The Forgotten Beast 17:13, 13 January 2012 (MST)
Re:Welcome!
Thanks! I thought I'd just to come to help and work on uploading the images. --Torchickens 09:18, 14 January 2012 (MST)
Welcome Template
Anything in particular you want the welcome template to say? Or should I just use the standard wiki welcome message? -The Forgotten Beast 14:20, 14 January 2012 (MST)
Template:Welcome Does it fit the bill or does it require changes? -The Forgotten Beast 14:38, 14 January 2012 (MST)

Anything else that needs to be done? -The Forgotten Beast 14:40, 14 January 2012 (MST)

Very well, I'll help out with the image move and as for the Monobook, is there any particular style and/or color scheme you'd like to have? Or a background image you have in mind? -The Forgotten Beast 14:46, 14 January 2012 (MST)

Hmmm, I'll try to find that DKCR cloud image and if I can't I'll ask one of the guys at the DK Wiki and see if they know where to get it. -The Forgotten Beast 14:52, 14 January 2012 (MST)
RE:Staff
Thanks for the offer! To be honest, I'm not sure just yet because I'm already an administrator at two other places on the Internet (Starfy Wiki and Glitch City), and feel that it might be an over commitment to look after Icaruspedia as well with university work. I'll consider it later after the Wiki is close to being ready for membership. --Torchickens 15:11, 14 January 2012 (MST)
Of course! To help out at a Nintendo wiki (especially one about Kid Icarus) is a task I will gladly accept! -The Forgotten Beast 16:11, 14 January 2012 (MST)
RE:Thank You
No problem. I see you're going through all the wanted files. Do you want me to work from the bottom? --Torchickens 17:02, 14 January 2012 (MST)
It's a pleasure, I learned so much about Kid Icarus simply by uploading the images. On Kid Icarus Wikia you note that there were 6 pages which didn't come over after the merge, did you happen to find out which ones? --Torchickens 19:18, 14 January 2012 (MST)
Background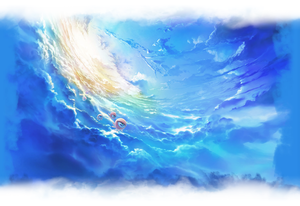 The DKCR title screen background, will this do? I couldn't find a pic without the words so I had to edit the whole darn thing, but I think it looks decent. -The Forgotten Beast 17:16, 14 January 2012 (MST)
I made some final alterations to the background, you can check it with shift+refresh, what do you think? -The Forgotten Beast 18:14, 14 January 2012 (MST)

No prob, would you like me to add a little Pit flying in the corner of the background? Also should I bring over the wiki image from wikia? --> [1] -The Forgotten Beast 18:18, 14 January 2012 (MST)

Done. -The Forgotten Beast 18:28, 14 January 2012 (MST)
Re:Favor
Sure I'll make some buttons, what categories/articles do you want them linked to? And yeah I have a polldaddy account, what would you like the first poll to be about? Favorite character? Favorite game? Or "Are you excited for the upcoming Kid Icarus: Uprising?". -The Forgotten Beast 15:56, 15 January 2012 (MST)
How's this? -The Forgotten Beast 16:37, 15 January 2012 (MST)
<polldaddy pollid="5844510" />
I made the poll lighter and I only used characters from prior to Uprising since its not out yet (with the exception of Dark Pit since he sorta appeared in Brawl in a way). -The Forgotten Beast 17:12, 15 January 2012 (MST)
Should I make a Captain N and Anime button? -The Forgotten Beast 18:21, 15 January 2012 (MST)
The OM&M button looks fine abbreviated and I'll fix the vote button. -The Forgotten Beast 18:46, 15 January 2012 (MST)
Hey Starphoria, I noticed the Icaruspedia's affiliation with SEIWA and I was wondering, should Starfy Wiki also affiliate it self with it? Since you are also one of Starfy Wiki's fellow staff members I thought it only right to discuss this with the other staff members. -The Forgotten Beast 19:12, 16 January 2012 (MST)
Thanks!
Thank you for promoting me to an admin! To be honest, I'm still pretty new to this whole setup, so I'm not completely familiar with what this position allows me to do. I'm sure I'll learn as I go along, though. By the way, I've been working on a sort of personal project with the intent of creating simple cartoon images of all the updated and new Underworld enemies from Uprising. I plan on posting them somewhere like deviantArt, but since this site is still undergoing quite a bit of customization, I was wondering if the IcarusPedia staff would want to use any of them for decorative purposes. If not though, I'd be happy to contribute any other custom images like the Chapter Titles if requested. Thanks again! --DoctorFantastic 01:05, 17 January 2012 (MST)
Are you talking about the Kid Icarus manual scan artworks? I got those from the Kid Icarus Shrine with permission from the site's owner. All they asked was to include an external link to their site in return, which I did for both the Kid Icarus and Of Myths and Monsters articles. --DoctorFantastic 17:36, 18 January 2012 (MST)
DK Wiki
Speaking on behalf of DK Wiki, we would also like to be affiliated with Icaruspedia. :) -The Forgotten Beast 20:48, 21 January 2012 (MST)
Re:
Much obliged, I'm glad I could help. Sacorguy79 15:12, 22 January 2012 (MST)Sacorguy79
Manga
Do we have an article for the Kid Icarus manga? If not do you know of any site that may have the scans so we can make it? Cuz' I've pretty much searched on torrents and many sites and can't seem to find the manga... -The Forgotten Beast 15:51, 23 January 2012 (MST)
Btw, I found this manga on ebay too, just how many mangas were made? [2] -The Forgotten Beast 16:00, 23 January 2012 (MST)
Hello again!
I wanted to ask about posting possible spoilers on here. Is there a way to create a spoiler section for this purpose in certain articles? Or is it okay to simply post them in the article for now? --DoctorFantastic 23:57, 23 January 2012 (MST)
You're Welcome
Glad I can help! And it's great to hear that the site will be joining NIWA quite soon. In addition to the info boxes, will there be some kind of spoiler tags pretty soon as well? Regarding the background, as I mentioned before, I have toon versions of many of the enemies if you'd like to use those in some way, such as for the backdrop or as icons of some sort. We could also use the artwork from the game itself in a similar way that the Fire Emblem Wiki did for its background. If you need assistance with any visual aspects like this, I might be able to help if necessary. Oh, and about the voice cast, I really don't think anyone has been officially confirmed except for the two mentioned on the Kid Icarus: Uprising page, so we'll probably have to wait until the game releases before we get the full list. --DoctorFantastic 18:03, 11 February 2012 (MST)
Thanks for the offer, but I'm not sure I'd be ready for a position like that quite yet. Aside from writing and some digital designing, I only know the bare minimum about wiki operations and how they work. I think someone with more experience in the technical aspects of wikis would be better suited for this role. --DoctorFantastic 19:13, 11 February 2012 (MST)

Okay, I shall, thanks again! By the way, are you going to be filling in the sections for the enemy infoboxes? I was planning on doing it so that we can start adding them to the enemy articles, but I wanted to make sure first. --DoctorFantastic 20:50, 11 February 2012 (MST)

I think that all we need is a characters box in general, for both the protagonists and villains to be placed in. Unfortunately, I have no idea how to do this myself. --DoctorFantastic 21:27, 12 February 2012 (MST)
Apologies
Sorry I missed your previous message about the Editor-in-Chief position and contact information. For some reason, I hadn't seen it until I received your other message from earlier today. In any case, I've provided my email address for the staff contact page, and also agree that RicketyTrigger shall make a great Editor-in-Chief for the site, as he's been a very helpful contributor here. --DoctorFantastic 16:56, 18 February 2012 (MST)
Re:Approval
Sorry for the late reply, my personal life has gotten very busy... anyway yeah, and nice to see he was approved. -The Forgotten Beast 12:22, 27 February 2012 (MST)
Anime Icon?
Why was the anime icon removed from the main page? Did something happen? D: -The Forgotten Beast 18:08, 5 March 2012 (MST)
Hello
Hello, I am a new user on this Wiki along with Zelda Wiki. I wanted to just ask what goes on around here? and is something going on right now that I as a user, should know about? Thanks for all your help and I hope to get to know you better via Wiki
--Videogamerznet 19:22, 6 March 2012 (MST)
Okay
I'll make sure to remove Stubs from those pages as I edit them. By the way, are we not going to use the chapter icons for each of their respective articles? I was going to make the rest, but if there is a reason they won't work, let me know. --DoctorFantastic 14:18, 20 March 2012 (MDT)
Oh yeah, sorry I forgot to respond back. In that case, I'll wait and see if they release any actual logos, although they honestly don't look like something that will be made available without taking them directly from the game itself.--DoctorFantastic 16:04, 21 March 2012 (MDT)
Poll Updated
Poll has been updated per request. :3 -The Forgotten Beast 17:57, 22 March 2012 (MDT)
I also completed Starfy Wiki's music navbox, tell me what you think --> Music Navbox -The Forgotten Beast 18:50, 22 March 2012 (MDT)
KIFoes Sections
Greetings, I hope you're enjoying the game so far! I wanted to know if there's a way to make separate sections within Uprising's enemy listing in the KIFoes template, since there are different groups of enemies in the game. It would be more convenient to separate these groups instead of keeping them in one large list. --DoctorFantastic 03:04, 25 March 2012 (MDT)
Anime
Can I make the article for the Kid Icarus anime short, "Palutena's Revolting Dinner" and the evil vegetables that appear in it along with an article for the Rejuvenation Potion that brought them to life? Yes/No? -The Forgotten Beast 09:20, 30 March 2012 (MDT)
Re:TOSE
I'm sorry, it's been some time since I've last checked this Wiki. Sure, I'll help you out with making the Tose page better! BTW, the NIWA groups are now appearing for me on Skype. Tacopill said that it sometimes takes a while for it to update. --Torchickens 14:47, 30 March 2012 (MDT)
OK, I've expanded the article about TOSE, let me know what you think! --Torchickens 16:02, 30 March 2012 (MDT)
Skype
Alright I've opened up a Skype account, now what? -The Forgotten Beast 07:26, 2 April 2012 (MDT)
... johndoethe2nd...... ಠ__ಠ -The Forgotten Beast 14:21, 2 April 2012 (MDT)
Phoneix
I see no reason for the deletion of the Phoneix page. The more appropriate solution, or course of action to a Low Quality Article would be to make it better by editing it and fixing the mistakes and errors the other editors make. Deleting a page, especially when it was a page that needed to be made (Phoneix) is not really a good thing. I usually work on Zelda Wiki and the only pages we delete are due to spam, merging, or splitting of the page. I really hope you take this into consideration, because at Zelda Wiki we would probably find the course of action that you took unnessecary. XXSuperXXNintendoXx 16:46, 6 April 2012 (MDT)
Re: Screenshots
I'll try to expand on the enemy and chapter articles with images soon enough, although I've been a bit busy so it might be a slower process at the moment. I'll also continue creating the chapter logos as the appropriate artwork becomes available, unless you want me to make placeholders for now. Anyways, I hope you have a great vacation! --DoctorFantastic 02:26, 8 April 2012 (MDT)
Question
Requesting permission to upload images. I've got some great official art you could use from the new game. Check my page over at the Starfy wiki, Dragon Quest wiki, etc. and you'll see I can be trusted. Thanks. Icysugarspike 09:52, 16 April 2012 (MDT)
Uploading Images..
Hello, I'm new to NIWA and I was just wondering how to upload images to the wiki (I use a Mac, if that matters.) I have some images that can help the wiki out. Thanks! UltimateMegaPit 14:02, 26 May 2012 (MDT)
Re:Images
Never mind, I found it as soon as I posted the message..sorry! UltimateMegaPit 14:07, 26 May 2012 (MDT)
Spambot problem
I have recently noticed a startling number of spambots that are forming new accounts here faster than I can block them; what do you think should be done about them? I was thinking of trying to find a program that would be able to block them automatically, but I do not know of any that could be implemented without excessive difficulty, let alone the authority to do so.--Anothrgamer1234 10:52, 2 July 2012 (MDT)
There are too many spambots for me to handle on my own now; I've had to block about 100 of them or so by now and more seem to appear by the hour. If RicketyTrigger doesn't already know about what's happening here, he needs to be alerted immediately.--Anothrgamer1234 13:21, 5 July 2012 (MDT)
New Template
RE: Patroller Rights
Dear Starphoria,
I would love to be honoured by this status. I'm also very pleased my contributions are pleasing to this Wiki. There's just one slight problem, I'm not quite sure what these rights are. But whatever they are, I would certainly like to take up the offer. Thanks very much :) !! But if you don't mind, could you send me a hyperlink to see what this involves please ? After all, I need to know how I live up to this. Thanks again and happy editing,
JORDAN DEBONO 00:50, 11 July 2012 (MDT)
Thank you Starphoria!
JORDAN DEBONO 03:08, 12 July 2012 (MDT)
Nintendo 3DS
I really suggest just creating the page instead of redirecting to NIWA central. The page confuses users and is extremely unprofessional. I can barely be read and it has no content about the handheld console whatsoever. CancerClaw12 14:41, 11 July 2012 (MDT)
Help regarding Article Name
Dear Starphoria,
Quite some time ago, I made a spelling mistake while moving the page Phosphora, calling it Lighting F. P. instead of Lightning F. P. In other words, I left out the first N. I cannot seem to fix it and Maxite has not yet responded to my request. Since you are the only chief on the wiki who has remained fully-active, I'm turning to you. I know this isn't your specific department but I've waited to long for a reply from the Technical Director. I hope you can fix it or at least give me advice on how to do so. Thank you for your time,
JORDAN DEBONO 14:12, 22 July 2012 (MDT)
Thank you ToastUltimatum. Much appreciated,
JORDAN DEBONO 00:59, 23 July 2012 (MDT)
Autoconfirmed Users
Here's a solution I found. Add this to the requirements for Autoconfirmed Users:
$wgAutoConfirmAge = 86400*7;
$wgAutoConfirmCount = 10;
For the convo I had with Porplemontage see here. IceBlue[E] 14:23, 1 August 2012 (MDT)
Wow IceBlue, I didn't know it worked this way. Thanks for asking and getting the code. Let's hope it works,
JORDAN DEBONO 09:43, 2 August 2012 (MDT)
New Affiliation -- MetroidWiki
Dear Starphoria,
As the Public Affairs Director you should be happy to hear that MetroidWiki are willing to have us as an another affiliation beside our NIWA connection. What happens from here forth; do we give them our logo template? I'm not familiar with these things so if possible could you tell me what has to be done. For the convo, see here: [3]
JORDAN DEBONO 01:53, 3 August 2012 (MDT)
Skype
Dear Starphoria,
could I be added to the Skype list of Icaruspedia. It would be great to discuss wiki matters in a more free and easy environment. Hope you'll accept, JORDAN DEBONO 00:50, 10 August 2012 (MDT)
Since your more active than others, could you give me your username of Skype please ? JORDAN DEBONO 03:41, 10 August 2012 (MDT)
Oh ok then I will go seek IceBlue in that case. JORDAN DEBONO 10:28, 10 August 2012 (MDT)
New Template
I've noticed something from this edit: we don't have a disambiguation template. Do you think we need an image to make one or could we borrow it from Wikipedia? Since I'm limited with my HTML formatting I'm asking if you should make the template. IceBlue[E] 23:05, 7 September 2012 (MDT)
Another Skype section
Hey Star, I've noticed that you're always marked as "Do not disturb" on Skype. When is it ok to talk to you? - Kirbman 14:10, 24 July 2013 (MDT)
Getting Autocomfirmed
How many days and edits do I need to be Autocomfirmed? TabuuandMasterCore (talk) 16:30, 10 March 2016 (MST)